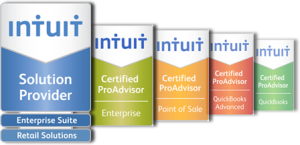 SPECIAL OFFER!
POS Free Hardware Bundle ($900 value).  Ask us how…  Call us at 888-977-8020 or email us.
Accounting America Inc is recognized by Intuit as having expertise in technology and solutions integration for small-to-medium sized businesses. We are certified by Intuit to resell, implement, and support QuickBooks Enterprise Solutions, QuickBooks Point of Sale, and other Intuit and third-party products.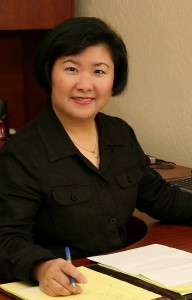 Accounting America Inc. is founded by Jane Faulks to provide accounting and outsourced CFO services to small and mid-size businesses.
Jane is a licensed CPA in California and has received her BA from the University of Hong Kong; and her MBA from San Jose State University. She was nominated Outstanding MBA Student of the Year. With over 18 years of accounting and business experience, Jane is an expert in QuickBooks® accounting solution.
---
Call Us Today!
888-977-8020

QuickBooks Online Overview
---
Client Testimonials
Sheila D.
Construction Company
April 9, 2016
Jane is a valued CFO, and in integral member of our Executive Management Team. Her abilities to connect with the specifics of our business, and to customize our Enterprise system to support internal process efficiencies, accountability, and customer satisfaction, have contributed substantially to our growth and profitability. She is a valued advisor in terms of overall strategy, budgeting, regulatory requirements, and new initiatives and investment decisions and implementation.
---
Irma C.
Business Owner, Construction
January 15, 2016
Part of our business is construction based we were struggling with getting accurate job costing, completion percentages. Jane stepped in created a full proof system with training providing accurate concise reports. This will allow us to focus on growth moving forward. Jane is passionate about what she does is excellent at training. She's highly intelligent, personable and made our project fun. We look forward to being long term business partners with Jane.
---
Susan V.
Business Owner, Manufacturing
November 30, 2015
Jane was most helpful when I met with her in preparation of year end taxes as well as entering purchase of equipment into my QB software. She also suggested exemption assistance for State taxes and gave me important links to follow up with application of the exemption. I feel comfortable with having her process my personal year-end taxes for the first time after having done it myself using Turbo Tax. I want to get out of doing this myself and leave it to a professional such as Jane.
---
Staci B.
Accountant, IT Company
October 22, 2015
Jane provided immediate service when a serious issue arose within our company. She was able to calmly problem solve, and walk us through exactly what needed to be done. It it a pleasure knowing that we have her to call on!
---
Stanley S.
Treasurer, Non-Profit
August, 14 2015
I am the Treasurer of a Rotary Club in Clovis Calif.. Jane Faulks from Accounting America has provided the Club and myself with excellent service for the Administration of our bookkeeping and Annual Tax reporting, using Quick Books.
---
---